YDF18 חידוש והנגשה של מרכז קהילתי יודפת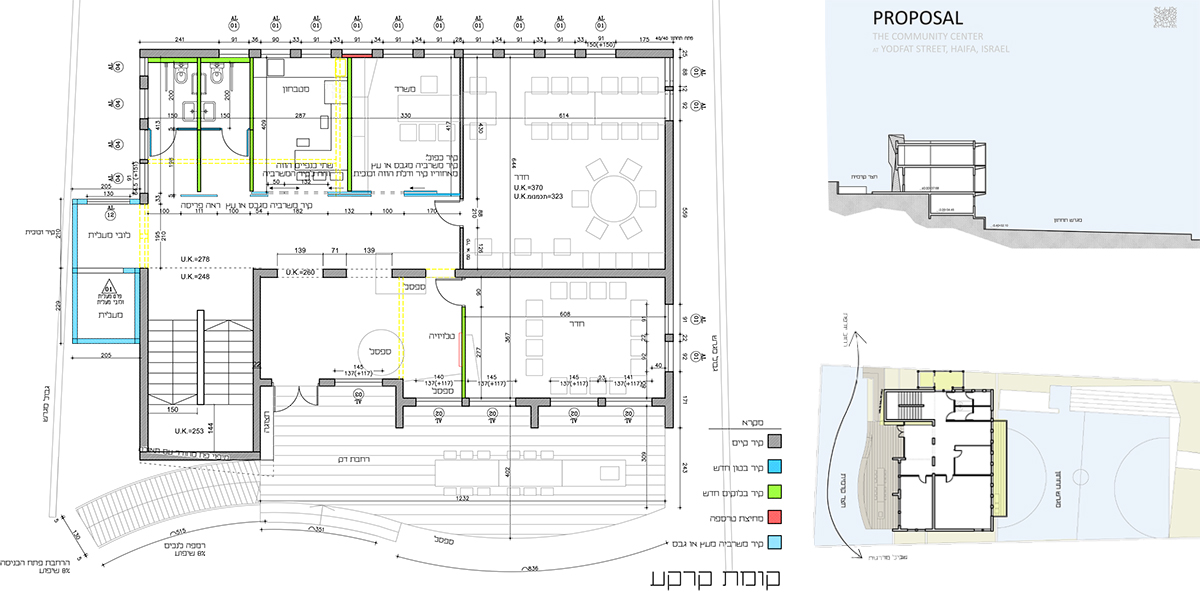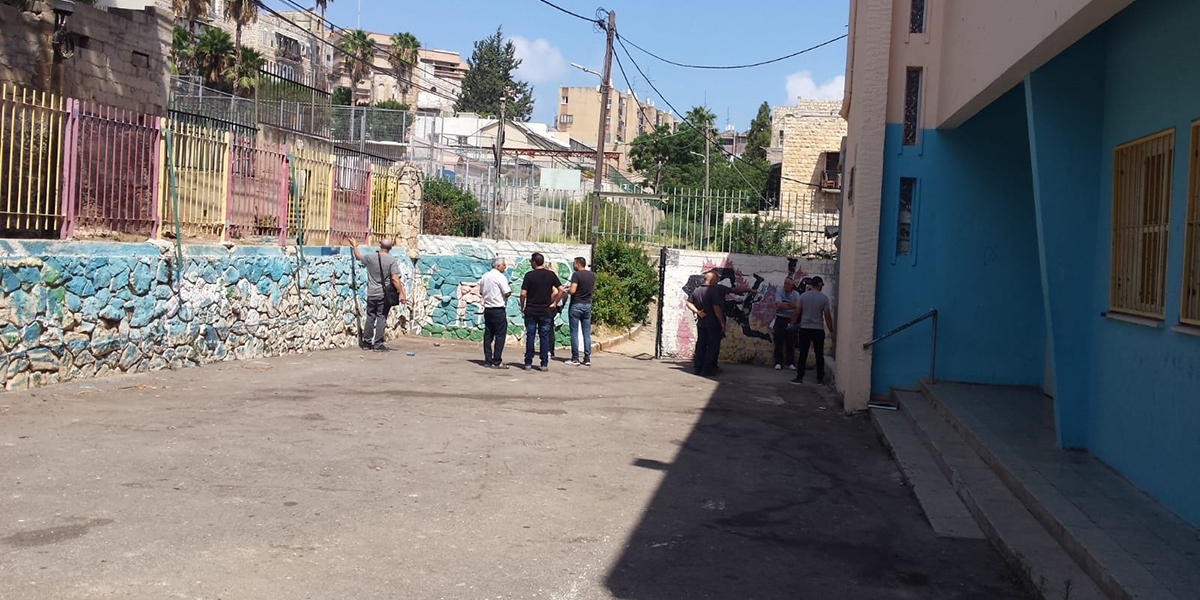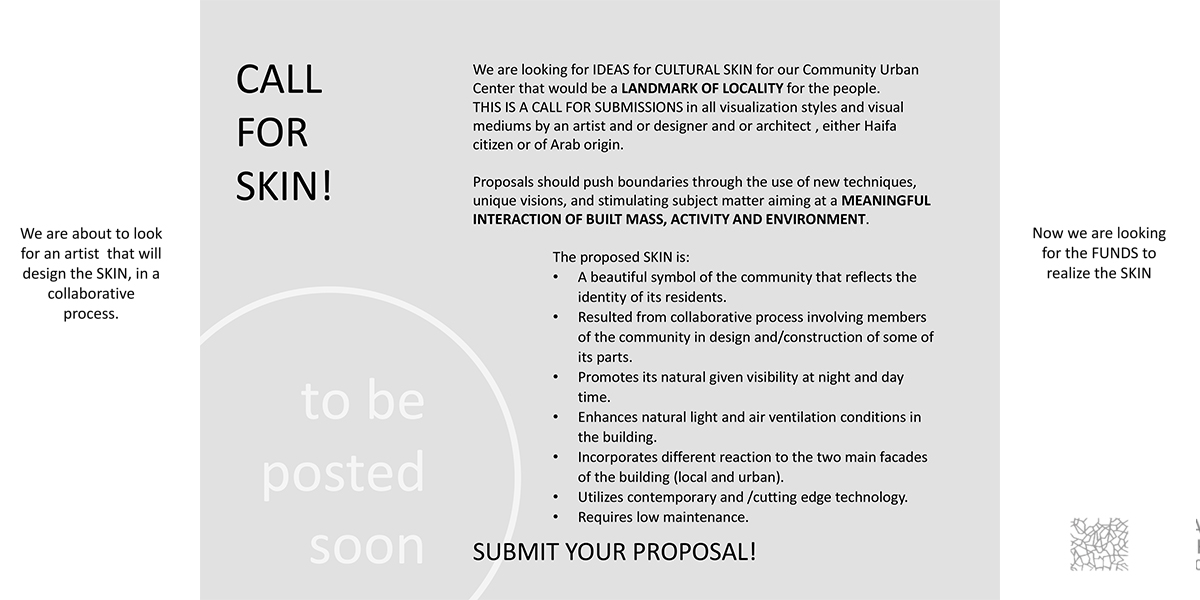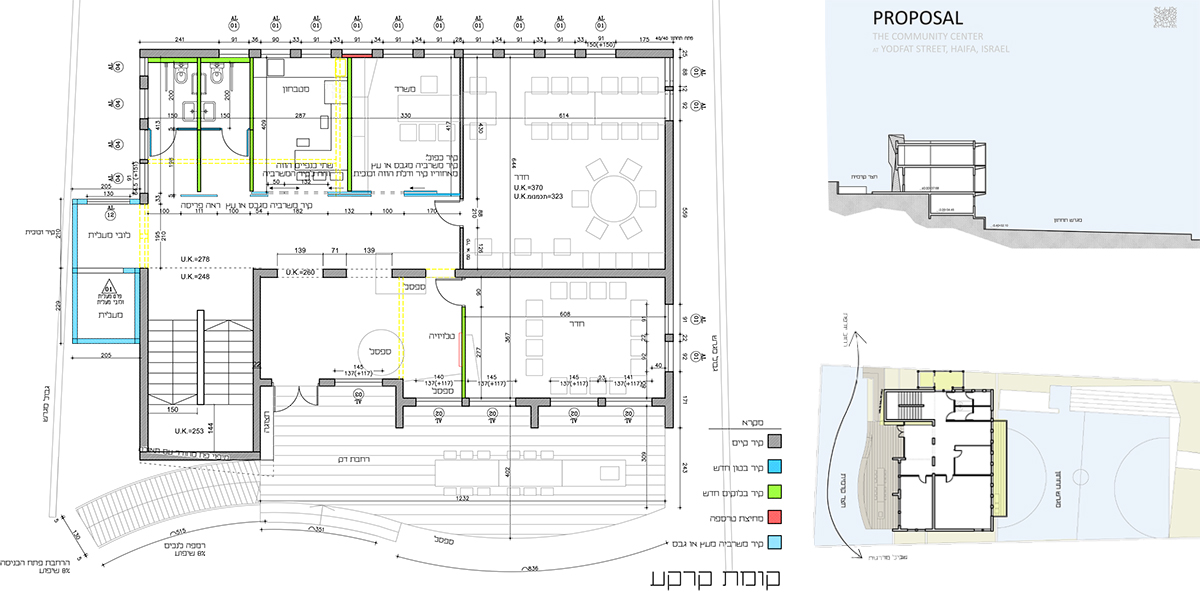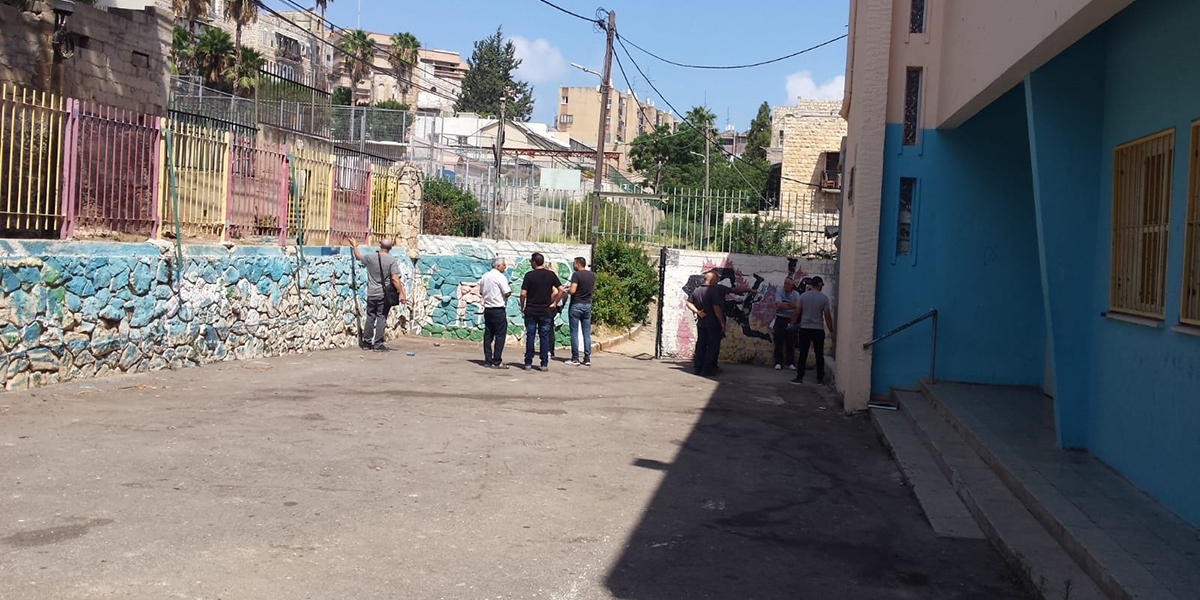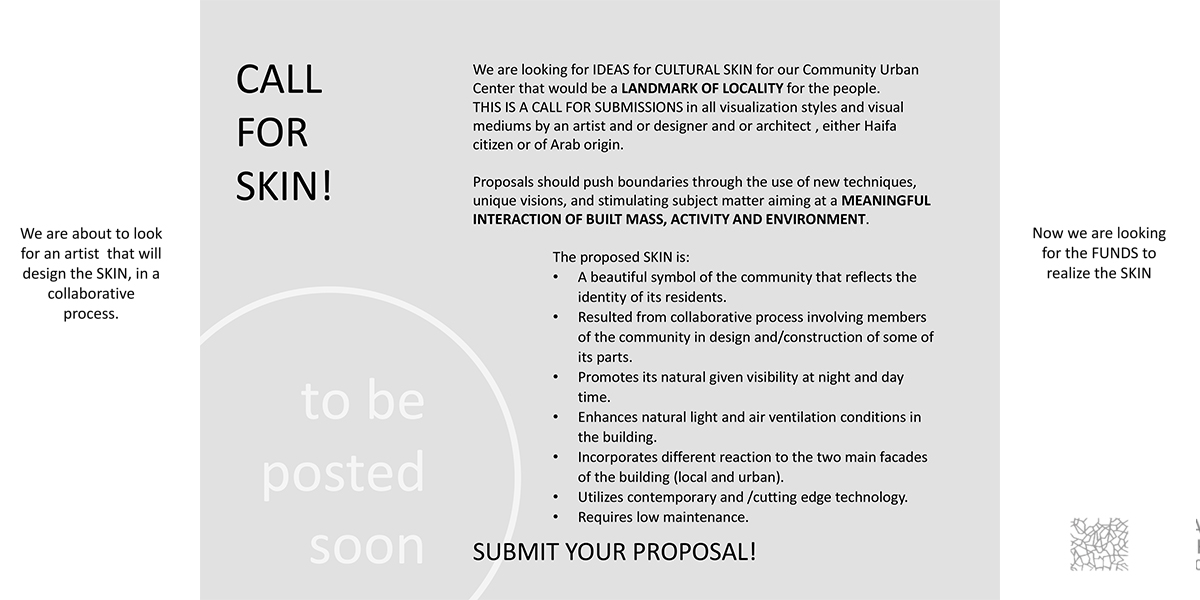 The Yodfat community center is located in the historical Nachalat Yehuda neighborhood that was built by Jewish residents in 1925. Typically to its setting, the building bridges topographical height difference, and along one of its sides a stairway connects the upper and the lower streets.
It was built during the 50's and today it is the only public facility at the neighborhood. The building consists of 500 sqm divided into three levels with two main facades: the front facade facing the narrow walkway of Yodfat St. and the rear facade that is highly visible from afar (Ibn Gavirol main Road). The architecture is elementary and functional and possesses no distinguishing character. Along the last years the building deteriorated and today it requires thorough renovation and adjustment.
At the present, The community center at Yodfat st. is physically unfit to serve the people that nonetheless use it daily. The costs of the center's essential forthcoming renovation are covered by the Haifa municipality. The renovation includes providing accessibility by elevator, spatial reorganization of the rooms in line with present and designated activities, new bathrooms at each floor, a new community kitchen, replacing the flooring and the windows, remodeling and equipping the learning hall, developing the front yard, and general refurbishment of the building.
This renovation will greatly improve the functioning of the Yodfat community center. Yet, it lacks any specific and community sensitive representation. We believe that by granting the building a new distinguished architectural and cultural envelope, the building would become more significant to the people around it. This proposal portrays an additional system that is unique, cultural sensitive and collaborative – THE SKIN. THE SKIN is a perforated illuminating envelope applied to the building in order to give it a meaningful identity that reflects its locality and is visible in urban scale.
Community Center Renewal
Hadar, Haifa
יזם / עירית חיפה
מיקום / הדר, חיפה
סטטוס / בתהליך