JCM17 ADAPTIVE REUSE OF ATZMON CINEMA THEATER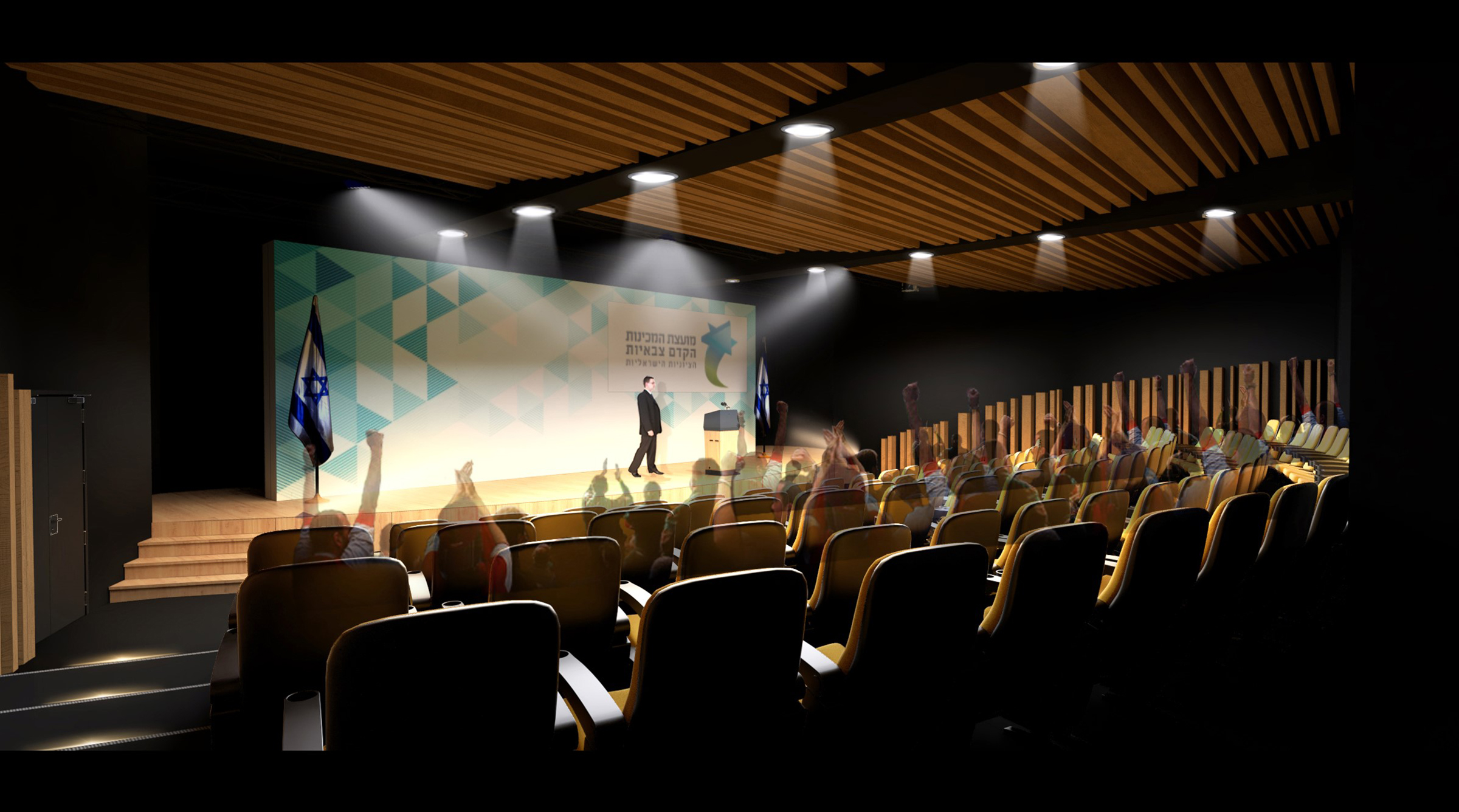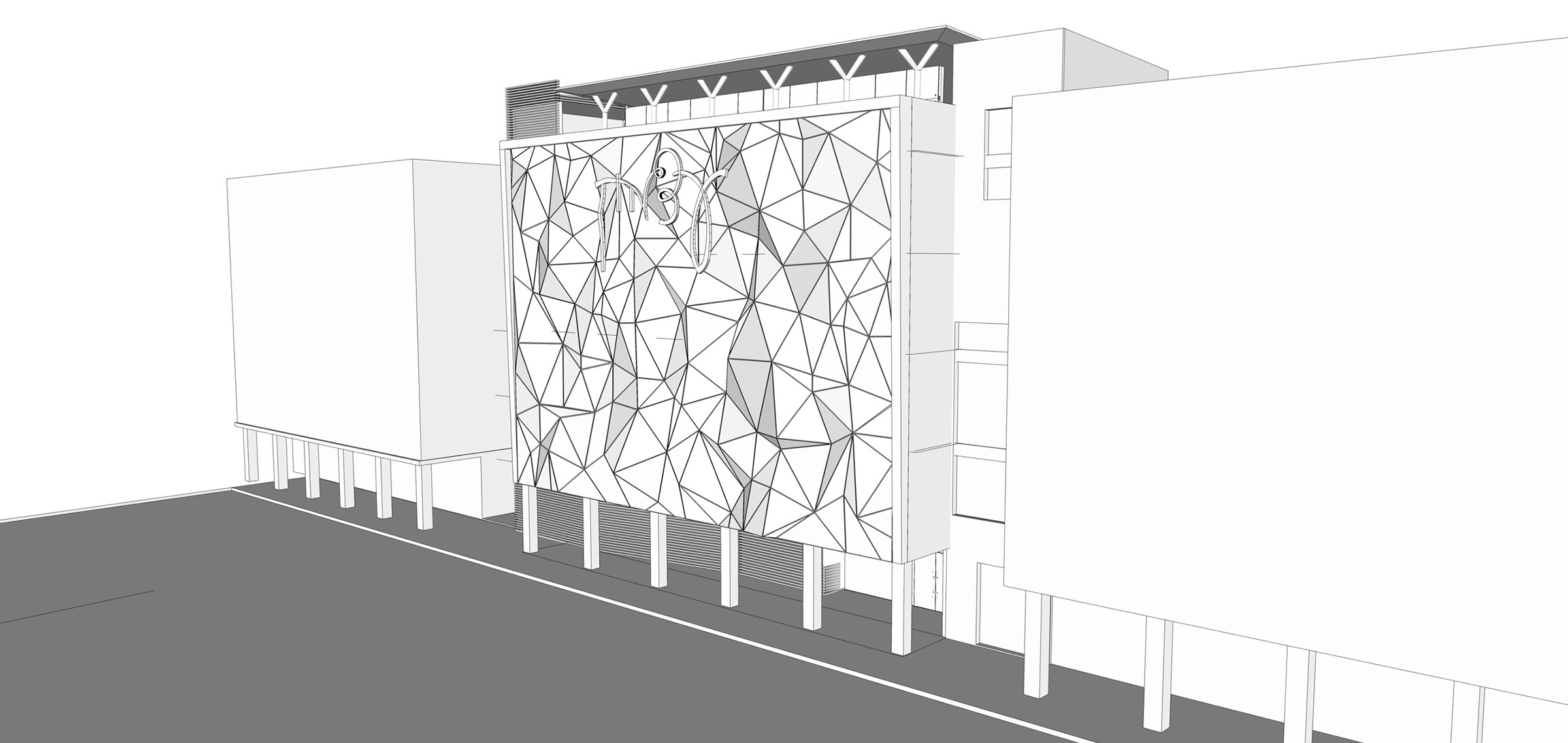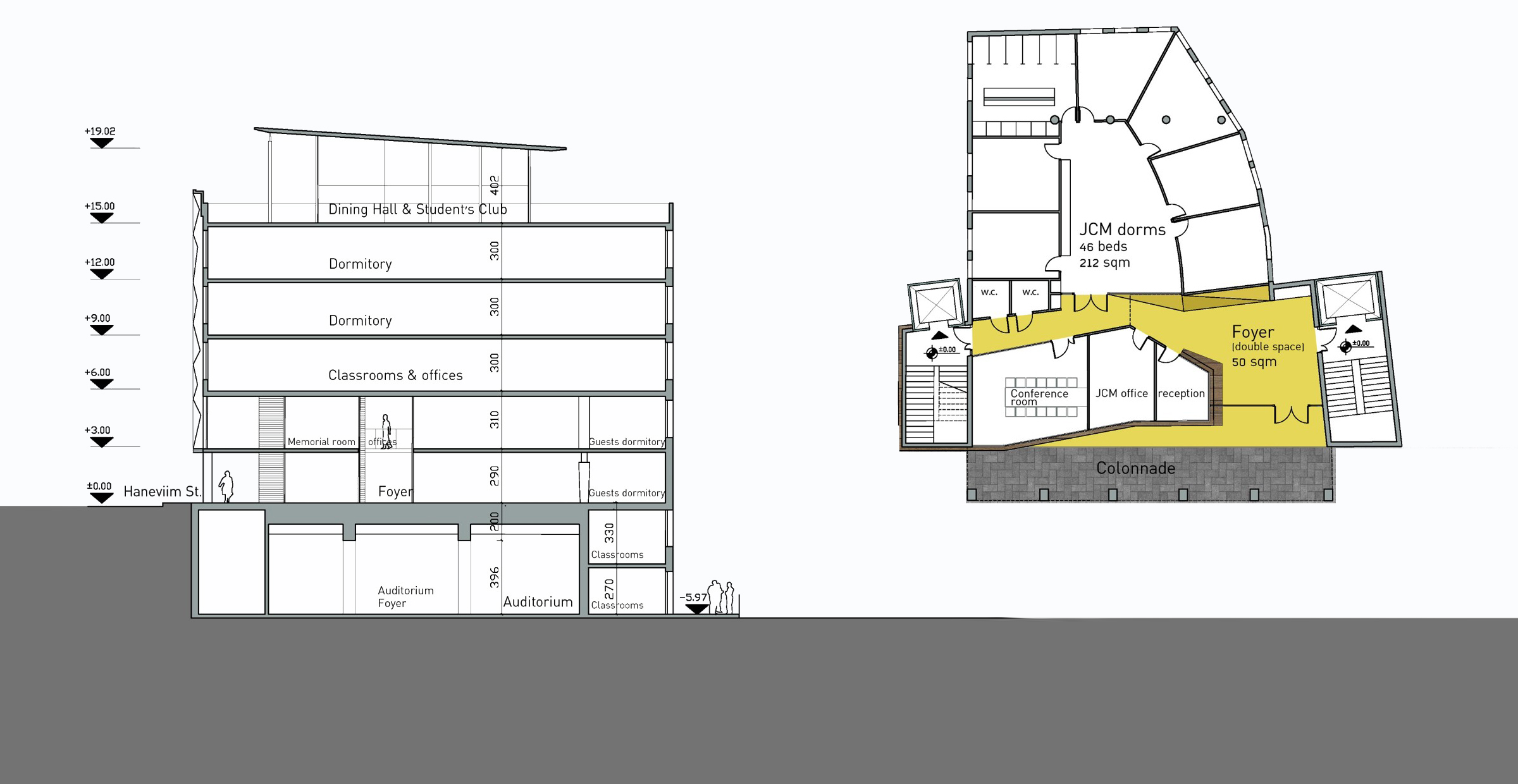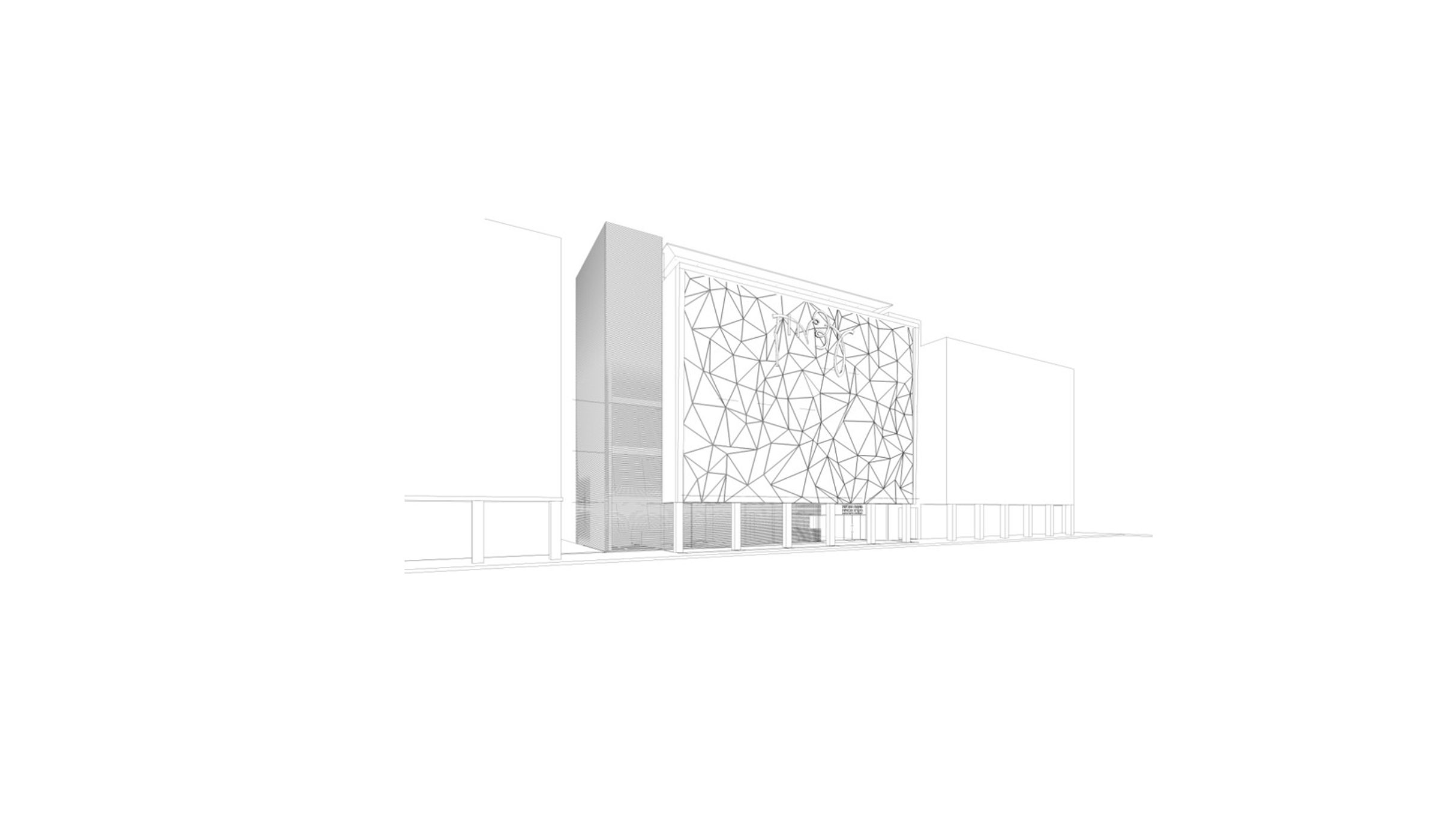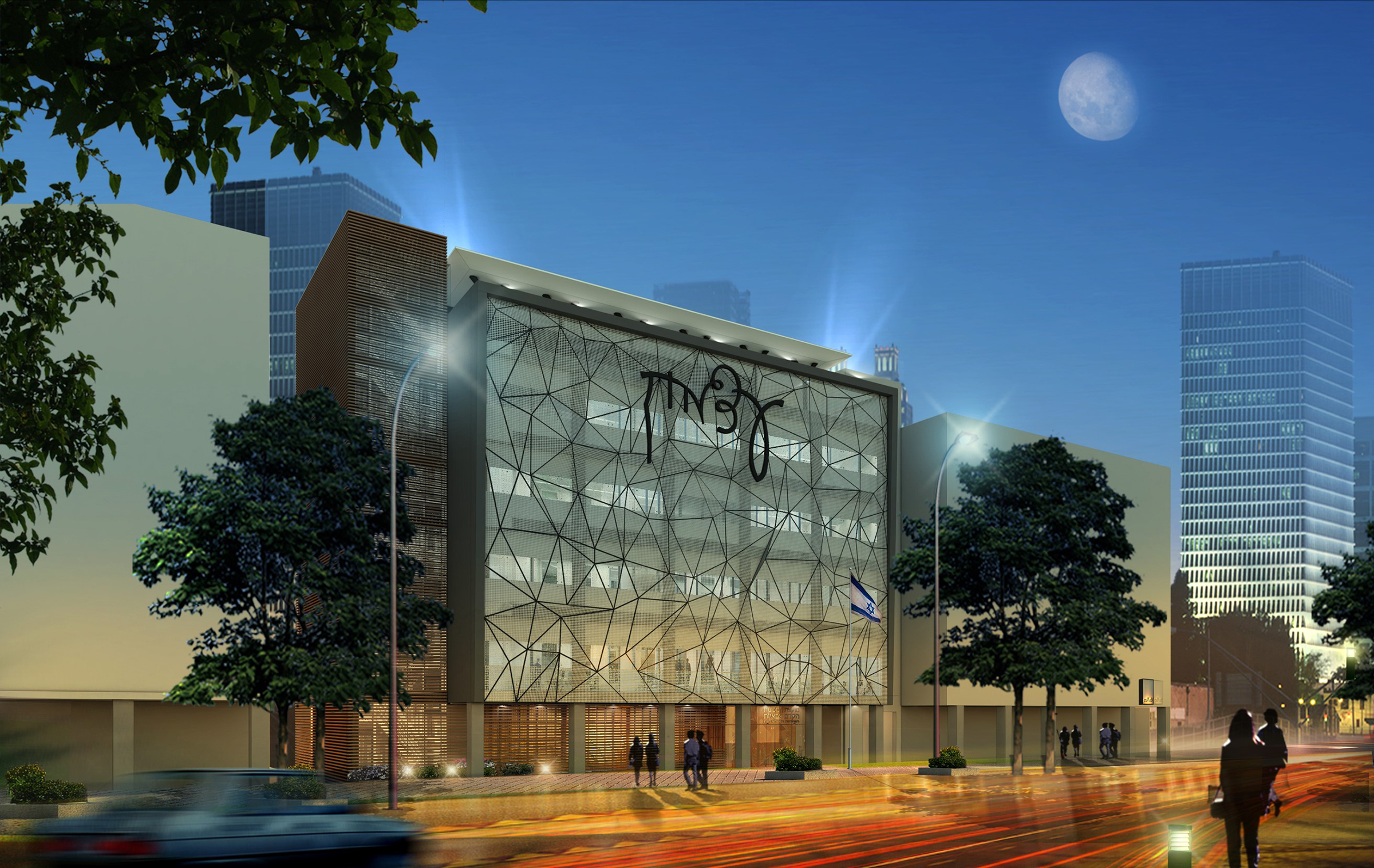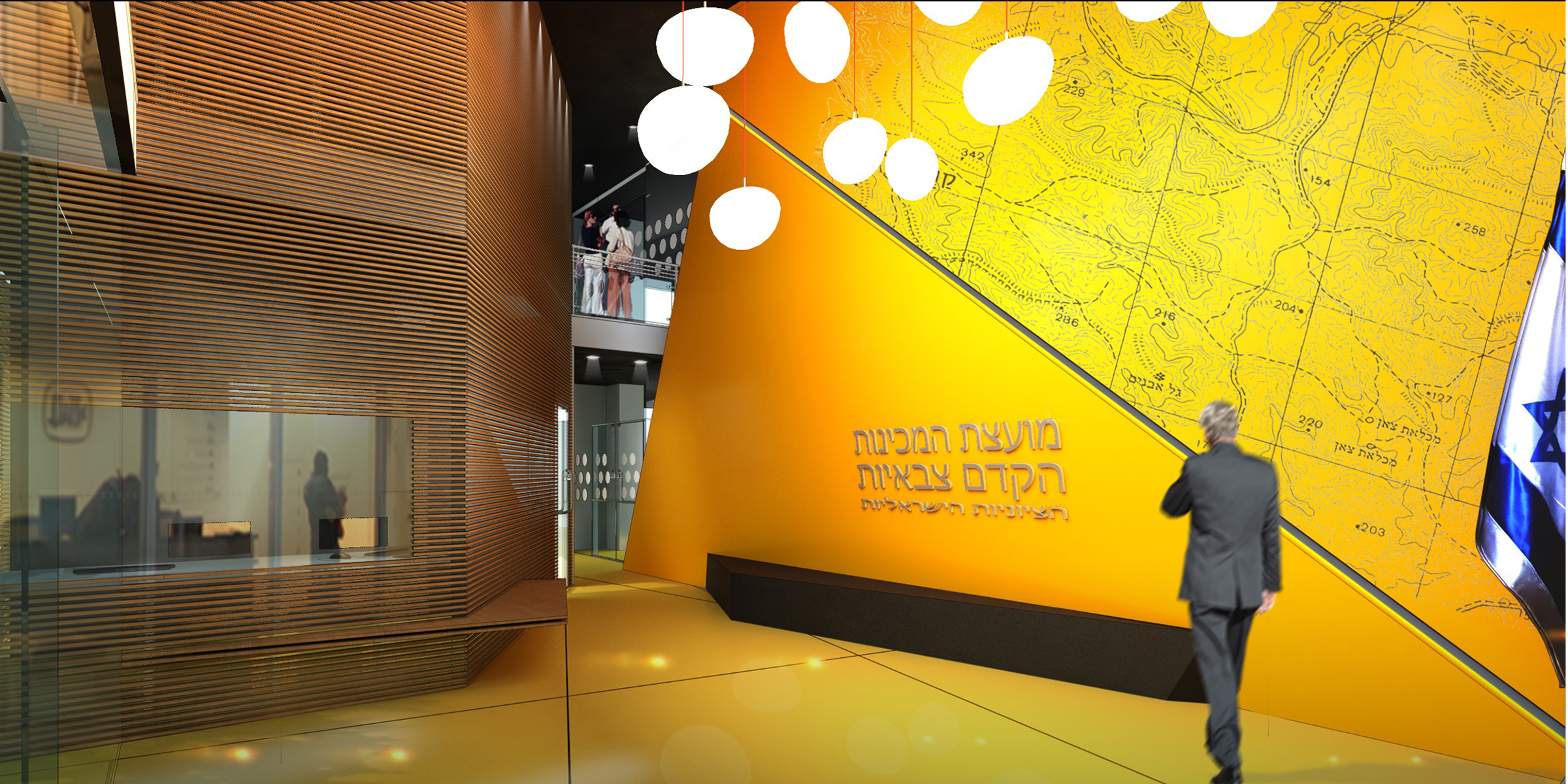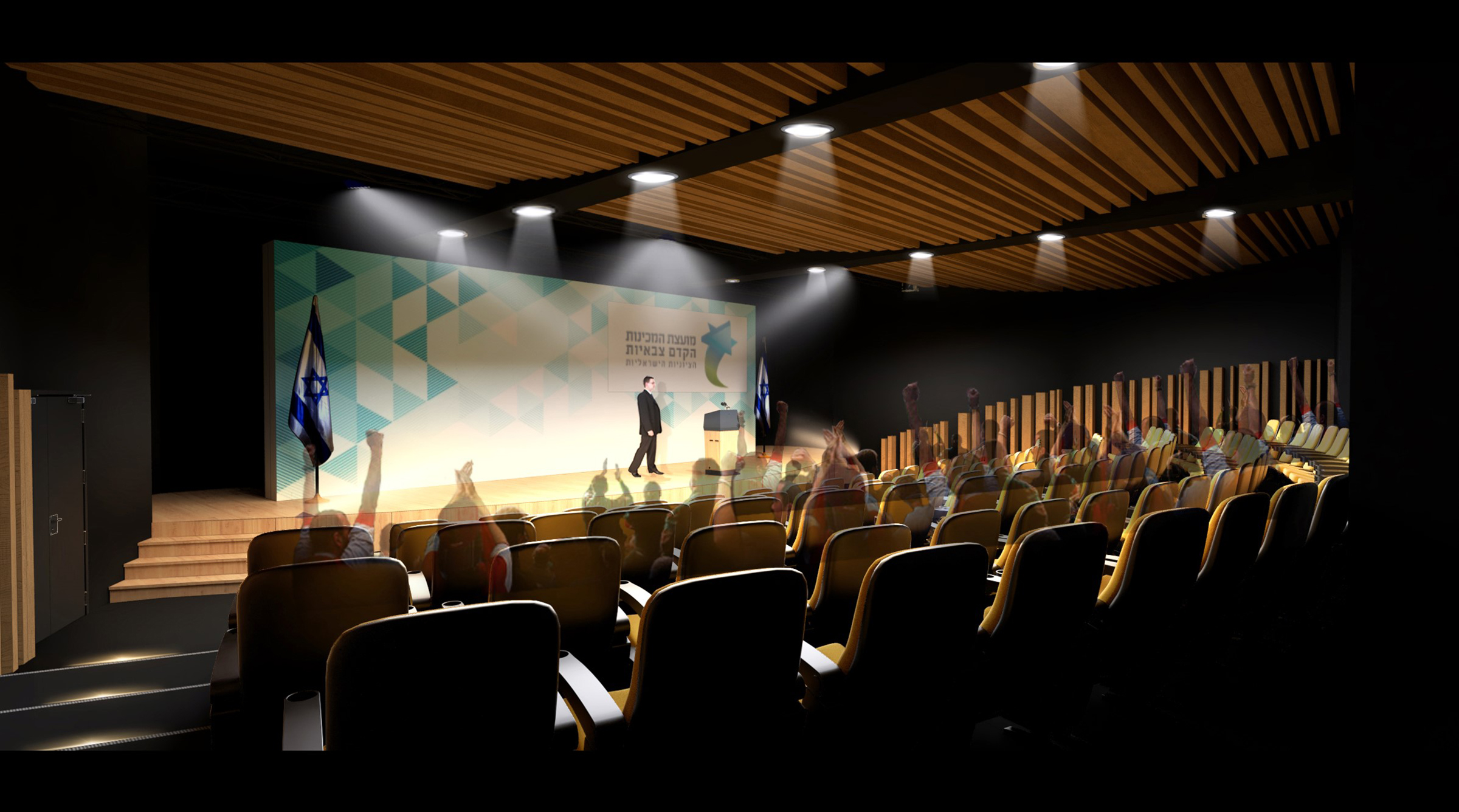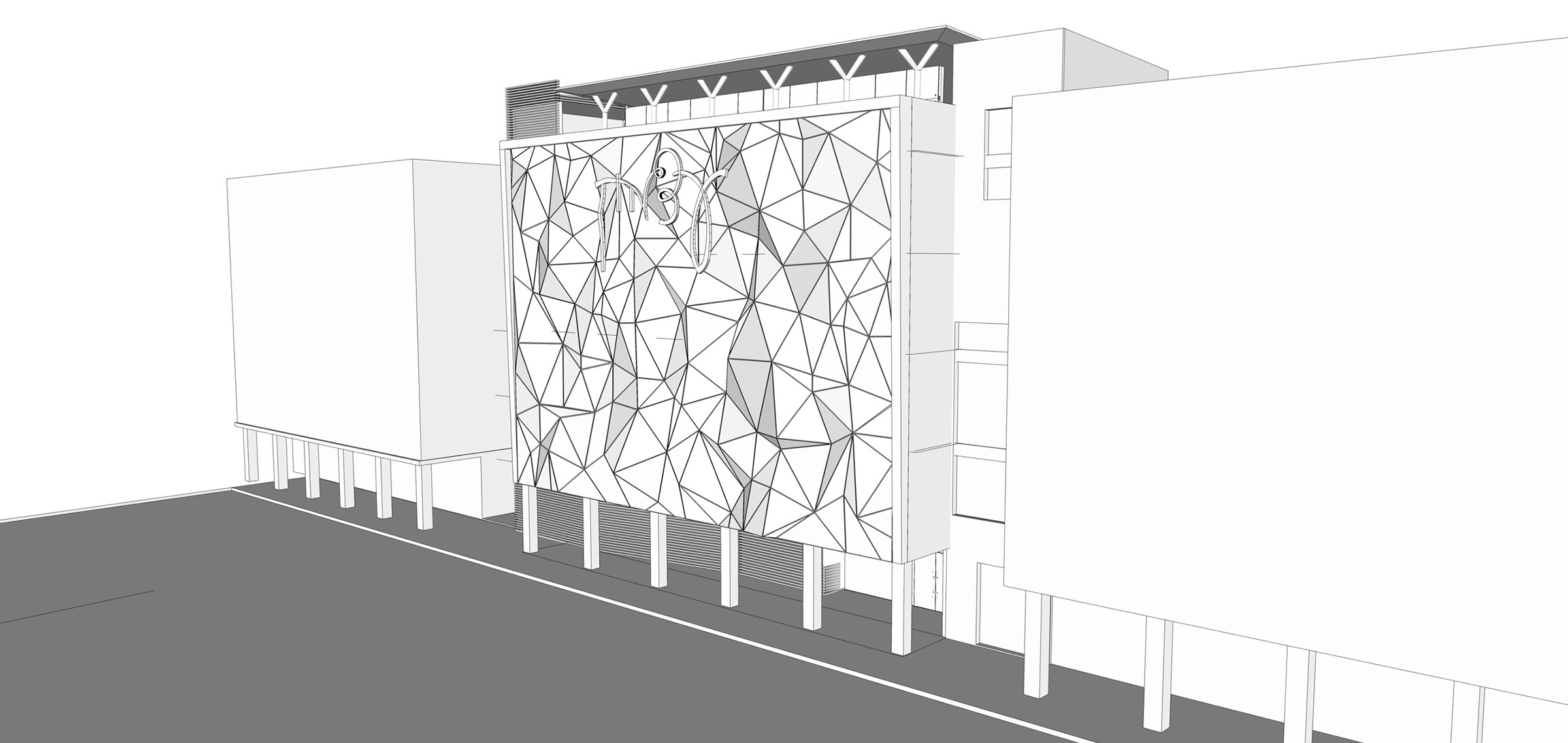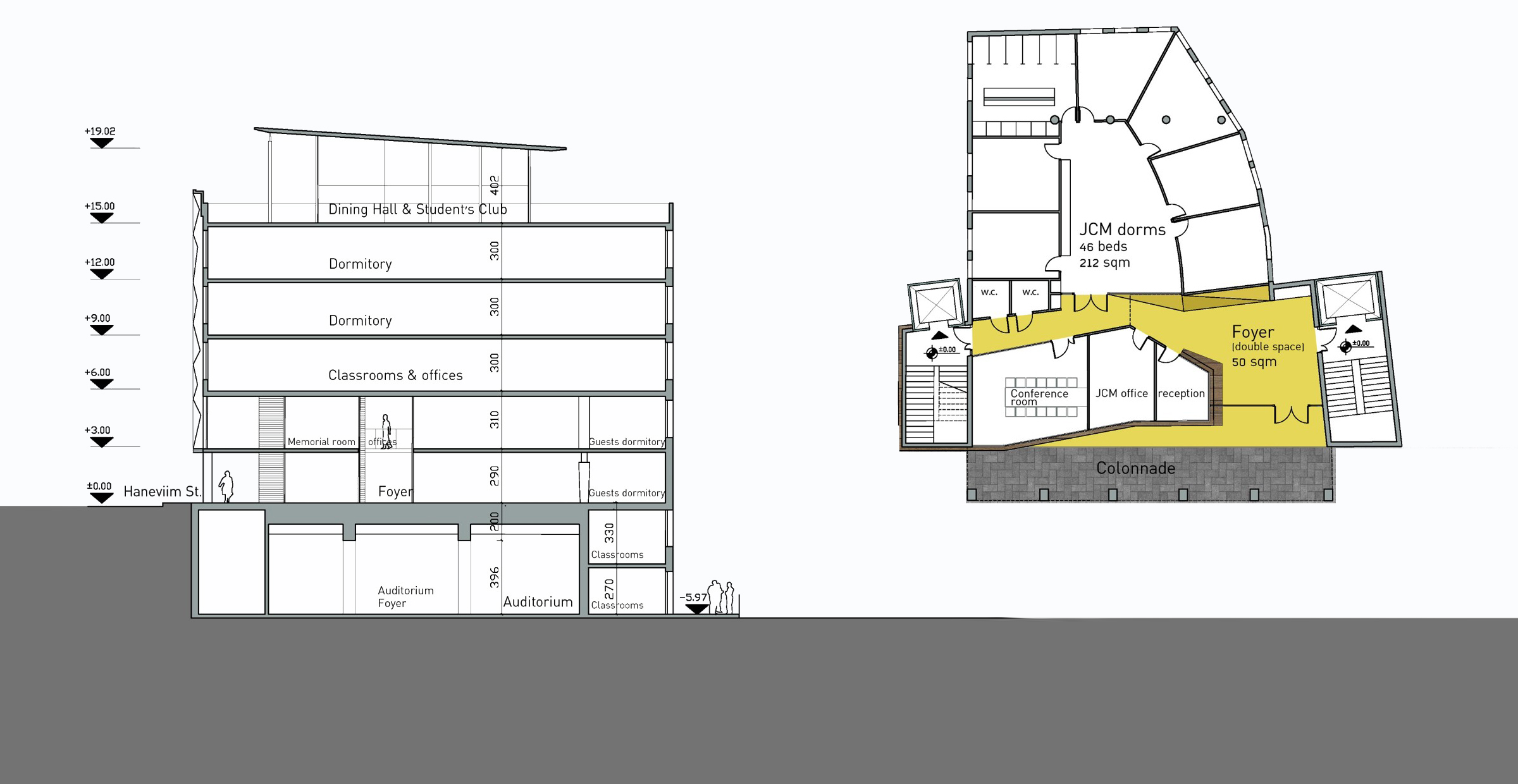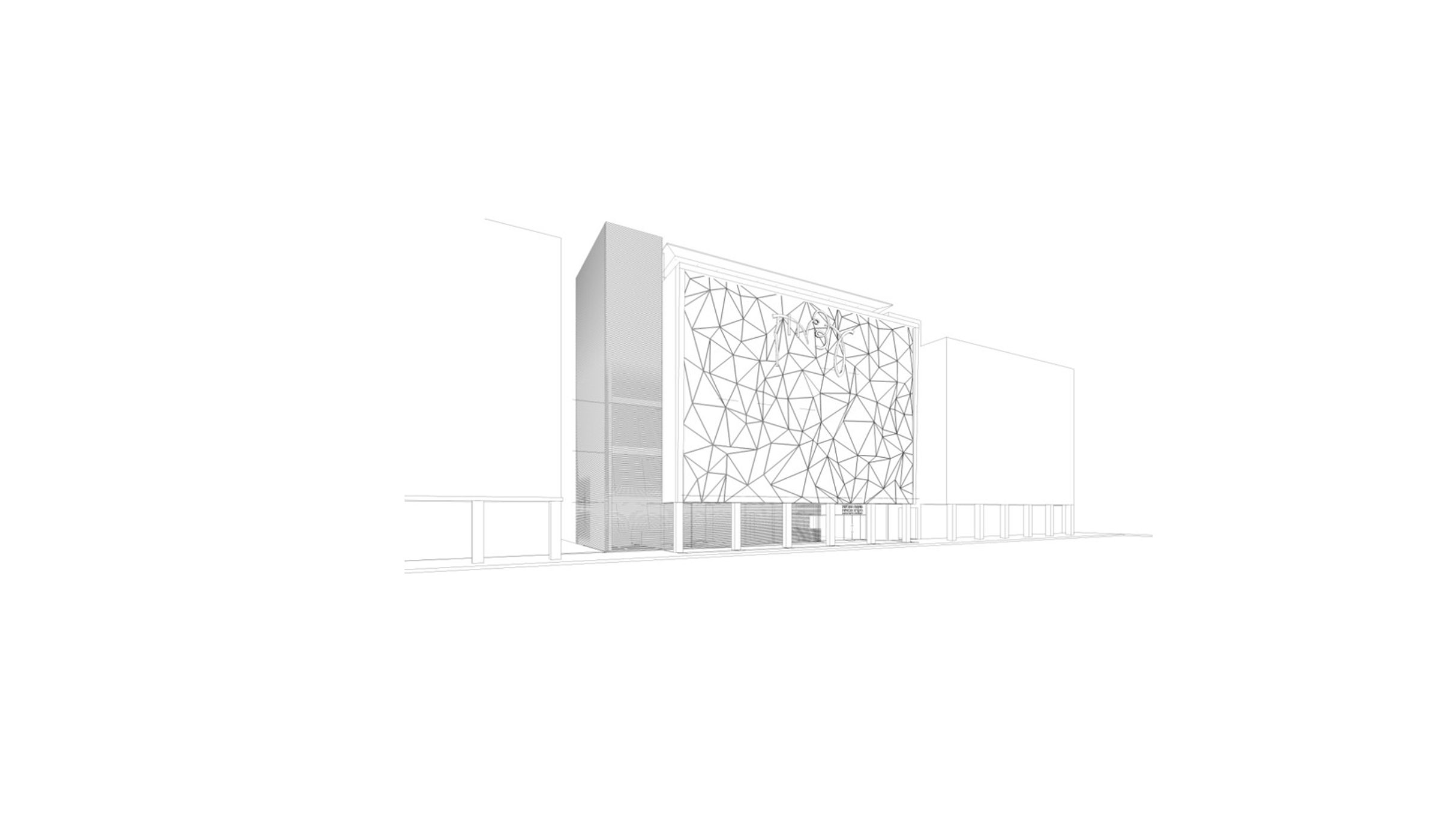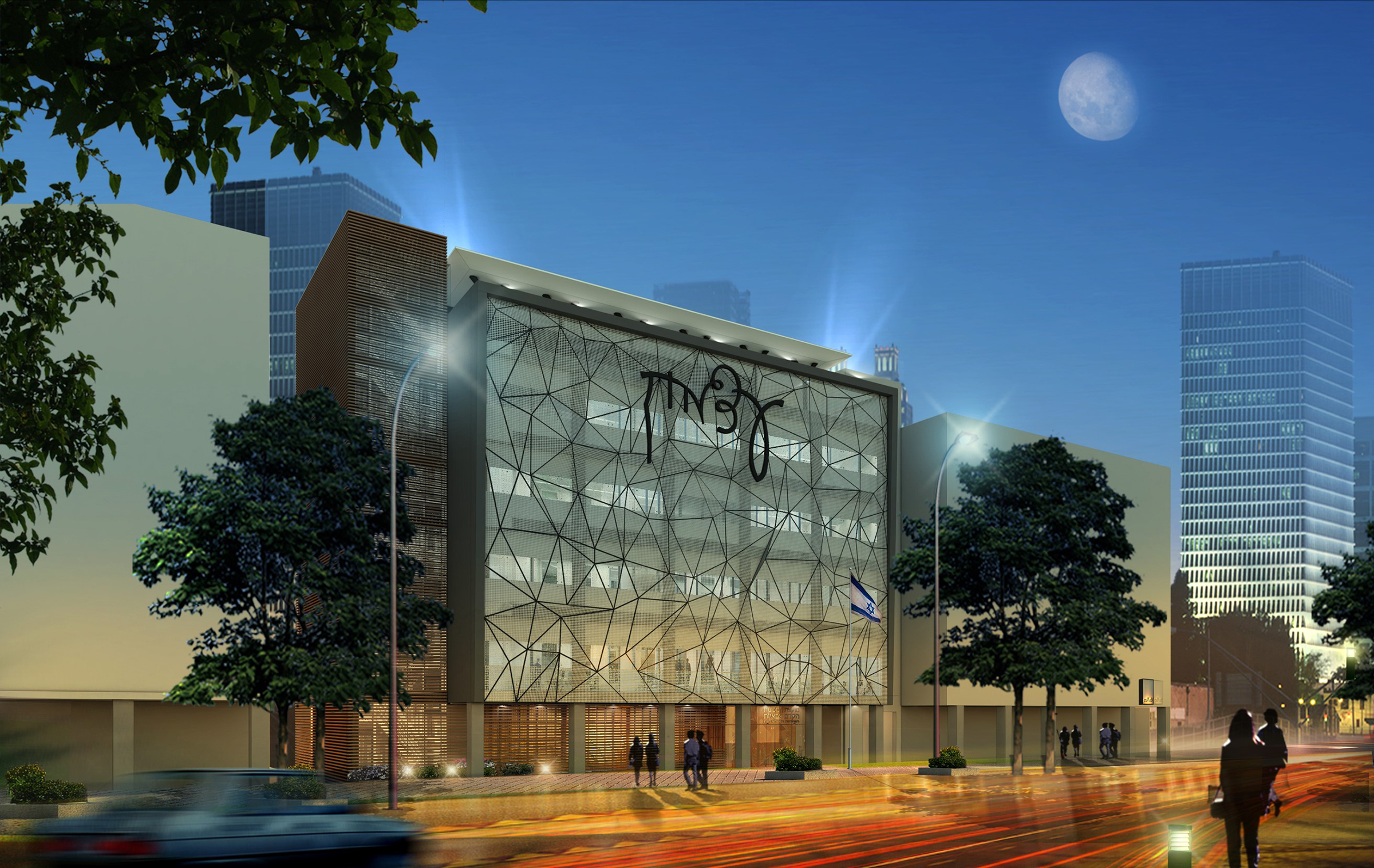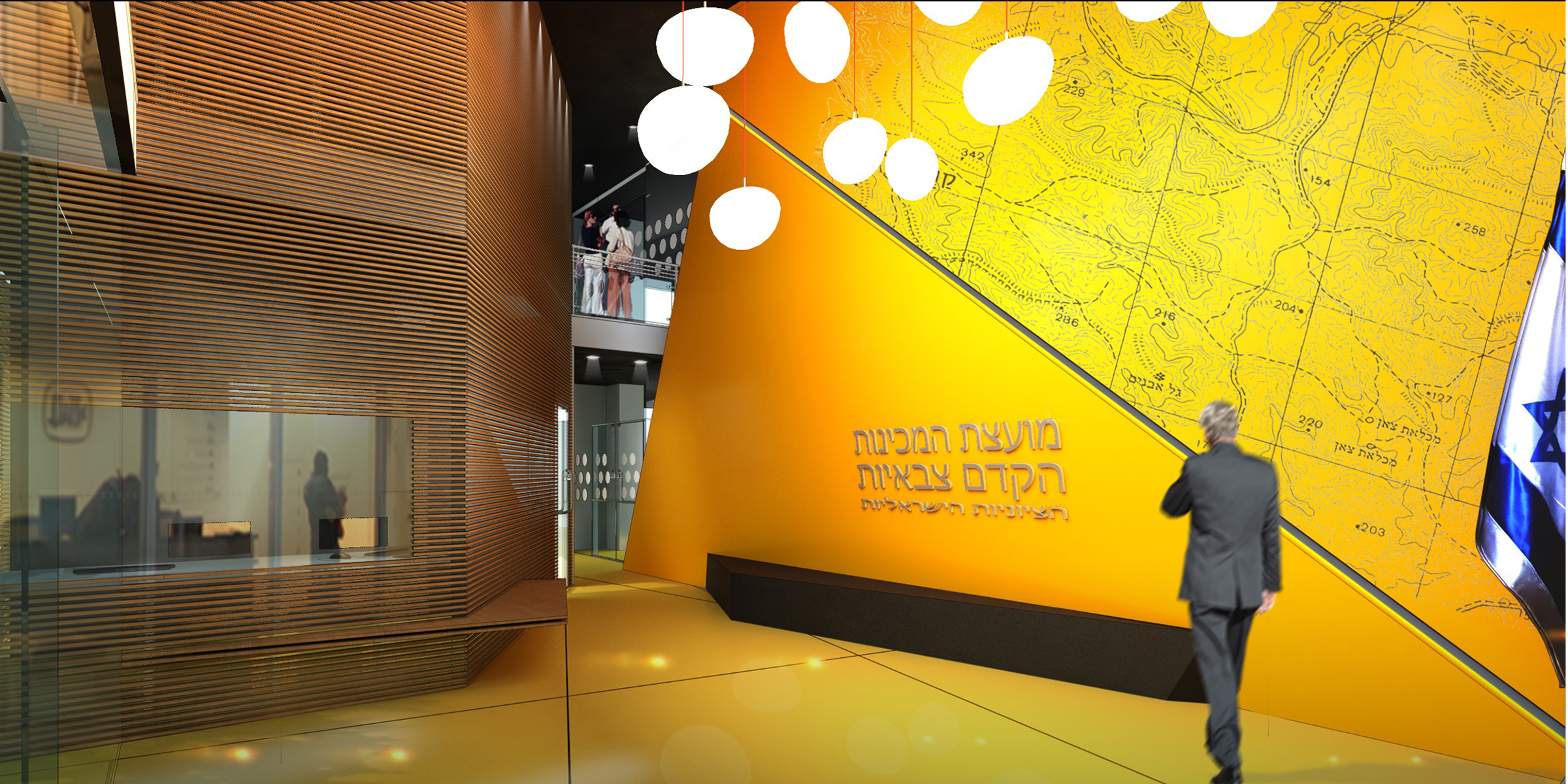 The goal of this program is to convert the structure that once housed the Atzmon Cinema into a national center that serves all of the Mechinot and houses between 100 and 250 students and staff members at any given moment.
Preservation of a historic building. The structure will be brought back to life, and the local population will be given access to a cinema auditorium, restoring part of the structure to its original purpose. The program is structured to conserve the cinematic activity in a building that was part of the surrounding community for many years. that it hosted over the decades.
Main elements: restoration of the colonnade, new interpretation of the façade with 3d polygonal architectural surface, reconfiguration of vertical circulation towers at both sides, entrance wooden wall that leads to the reception area.
The integration of the withdrawing wooden and glazed wall with the bold yellow colors and shapes of the foyer blurs the boundaries between the street and the interiors  Access to memorial room overlooks double space foyer, the significance of the memorial space is indicated by the folding wooden and glazed wall and the wooden floor.
Adaptive Reuse of Atzmon Cinema Theater